☵ Avradeep Bhowmik
I am currently an Applied Scientist at Amazon and part of the Sponsored Brands Advertising organisation since 2020. In my current team I use machine learning and auction theory to build data-driven models for various business products including smart bidding and bidding optimization, reserve pricing, seasonally adjusted auction pricing among others.
Prior to this, I was a Research Scientist at Criteo AI Labs where I worked on Machine Learning, Data Science and related areas. My projects involved gradient-boosted tree-based models for response modelling in online advertising, and using RNN's (LSTM's, GRU, etc) and language models (ELMo, BERT, etc.) for automated taxonomic product categorisation.
Before joining industry, I obtained a PhD degree from The University of Texas at Austin where my thesis focused on privacy-preserving learning from aggregated/obfuscated data. I was supervised by Prof. Joydeep Ghosh, and was affiliated with the Intelligent Data Exploration and Analysis Laboratory (IDEA Lab) and the Wireless Networking and Communications Group (WNCG) between 2013--2018.
I received my Master of Science (M.S.) degree from the Department of Electrical and Computer Engineering at UT Austin in 2016. Prior to graduate school, I received a Bachelor of Technology (B.Tech.) in Electrical Engineering from the Indian Institute of Technology, Bombay (IIT Bombay) in 2013. At IIT Bombay, I worked on my undergraduate thesis under the supervision of Prof. Vivek Borkar.
I am broadly interested in machine learning, data mining, statistical inference and related fields. In my education and my professional life, I have had a specific focus on machine learning and data mining in two domains-- online advertising and healthcare-- that included techniques like gradient boosted decision trees for bid-optimisation, recommendation systems, data reconstruction algorithms, ranking and rank aggregation, and learning with obfuscated data. In parallel, I have worked on language models using state-of-the-art deep neural networks like RNN's--GRU's and LSTM's-- and Transformers (including a hobby project training a Shakespeare chatbot/text generator). In the past I have also worked on applications involving sparse modelling, image processing, language models, hierarchical learning and geometric maps for recommender systems, and submodular optimisation techniques applied to problems in operations research.
KD Doan, S Manchanda, F Wang, S Keerthi, A Bhowmik, CK Reddy, "Image Generation Via Minimizing Frechet Distance in Discriminator Feature Space",
(Under Review)
S Badirli, X Liu, Z Xing, A Bhowmik, K Doan, SS Keerthi, "Gradient boosting neural networks: Grownet",
(Under Review)
A Bhowmik, J. Ghosh, O. Koyejo, "An Aggregation Framework for Predictive Modelling with Non-Retention Constraints for Sensitive Data",
(Under Review)
A Bhowmik, Z Xing, S. Rajan, "A General Framework for Learning Under Taxonomy",
(Under Review)
A Bhowmik, M Chen, Z Xing, S. Rajan, "EstImAgg: A Learning Framework for Groupwise Aggregated Data", In Proceedings of the 2019 SIAM International Conference on Data Mining (SDM), Calgary, Alberta, Canada, May 2-4, 2019
[Link]
A Bhowmik, J Ghosh, O Koyejo, "Frequency Domain Predictive Modelling with Aggregated Data", In Proceedings of the 20th International Conference on Artificial Intelligence and Statistics (AISTATS) 2017, Fort Lauderdale, Florida, April 20-22, 2017
[PDF] [Supplement]
A Bhowmik, J Ghosh, "LETOR Methods for Unsupervised Rank Aggregation", In Proceedings of the 26th International World Wide Web Conference (WWW) 2017, Perth, Australia, April 3-7, 2017
[Link] [PDF]
A Bhowmik, J Ghosh, O Koyejo, "Sparse Parameter Recovery from Aggregated Data", In Proceedings of the 33rd International Conference on Machine Learning (ICML) 2016, New York City, NY, USA, June 19-24, 2016
[PDF] [Supplement]
A Bhowmik, N Liu, E Zhong, B N Bhaskar, S Rajan, "Geometry Aware Mappings for High Dimensional Sparse Factors",, In Proceedings of the 19th International Conference on Artificial Intelligence and Statistics (AISTATS) 2016, Cadiz, Spain, May 9-11, 2016
[PDF] [Supplement]
A Bhowmik, J Ghosh, O Koyejo, "Generalized Linear Models for Aggregated Data", In Proceedingsof the 18th International Conference on Artificial Intelligence and Statistics, (AISTATS) 2015,San Diego, California, May 9-12, 2015, (Oral presentation)
[PDF]
A Bhowmik, V Borkar, D Garg, M Pallan, "Submodularity in the Team Formation Problem",, In Proceedings of the 2014 SIAM International Conference on Data Mining (SDM), Philadelphia,Pennsylvania, April 24-26, 2014
[Link] [PDF] [Supplement]
February 2020 — present

Applied Scientist
Amazon, Palo Alto, CA
Manager(s): Eva Yang and Zuohua Zhang

March 2019 — Dec 2019

Research Scientist
Criteo AI Labs, Palo Alto, CA
Manager: Zhengming Xing and S. Sathiya Keerthi

Sep 2013 — Dec 2018

Graduate Research Assistant
The University of Texas at Austin, Austin, TX
Supervisor: Joydeep Ghosh

May 2017 — Aug 2017

Research Scientist Intern
Criteo Research, Palo Alto, CA
Manager: Suju Rajan

Jun 2016 — Aug 2016

Intern Scientist
Verizon Labs, Palo Alto, CA
Manager: Santanu Das

May 2015 — Aug 2015

Research Intern
Yahoo Labs, Sunnyvale, CA
Manager: Suju Rajan

May 2012 — Aug 2012

Visiting Scientist
Institute of Science and Technology (IST), Klosterneuberg, Austria
Supervisor: Christoph Lampert
| | |
| --- | --- |
| Email: | avradeep [dot] 1 [at] gmail [dot] com |
| Phone: | +1 (five one two) 300-4487 |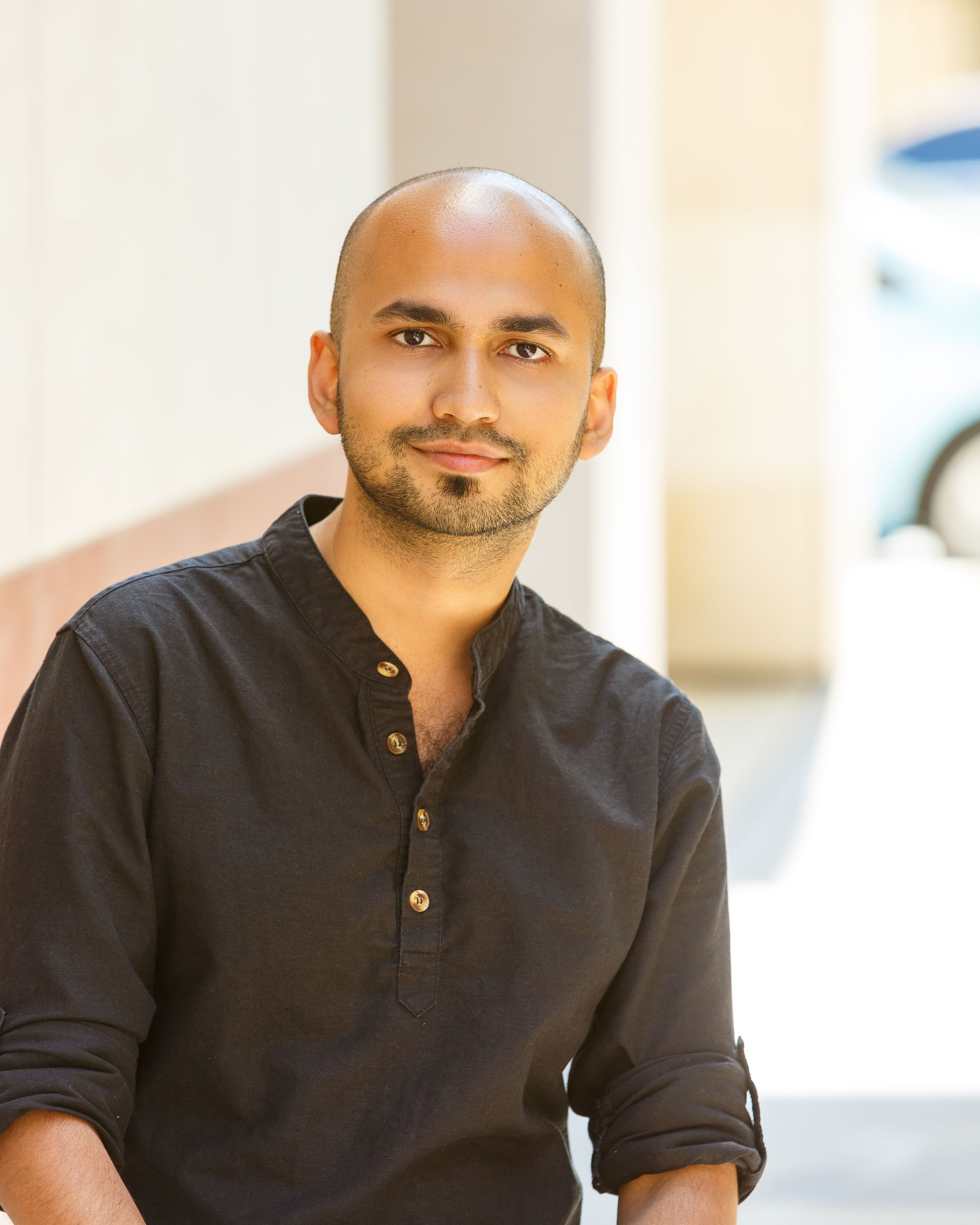 avradeep.1 [at] gmail [dot] com